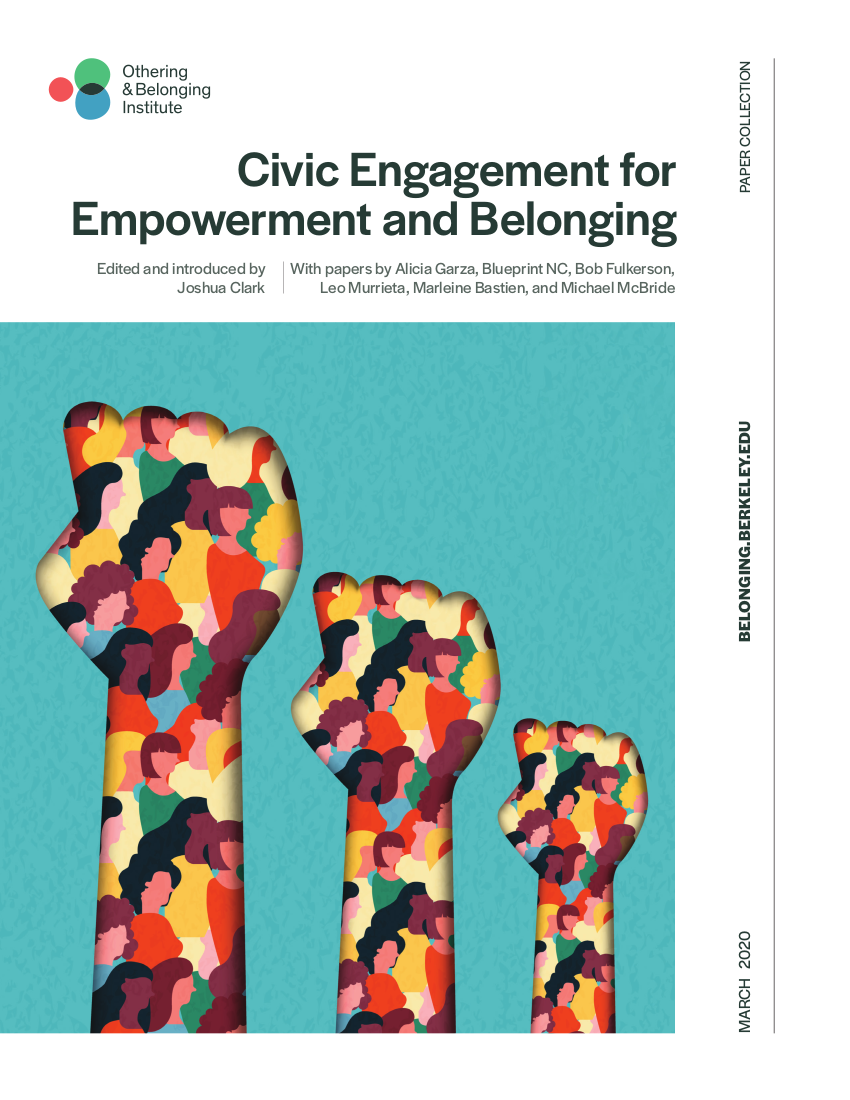 The Othering & Belonging Institute commissioned a series of papers from cutting-edge civic engagement organizations and thinkers who are working with underrepresented communities and issues—and building bridges across them. The papers identify obstacles limiting the civic engagement field at present, and propose recommendations for strengthening work to build the inclusive "we" in civic life that the Civic Engagement Narrative Change project seeks.
The papers were commissioned on the occasion of the post-midterm election moment—an opportunity to reflect, analyze, and draw lessons for more deliberate engagement strategies for the coming years. Following the previous elections of 2016, major media were saturated with a narrow set of analyses and talking points about what happened and what the results meant. In many cases, these proved harmful by reinforcing some of the very ideas that drove division, polarization, and uneven voter participation in that election. For most of a year following the election, voters who chose not to cast ballots were rendered largely invisible in prominent accounts of "what happened." This omission sent the message that inconsistent voters did not count in our ongoing civic dialogue. 
Our commissioned papers push back against fatalism about voter disaffection and division. The series tackles pressing and entrenched challenges for civic engagement work stretching from the macro-structural to the interpersonal levels. Their insights are built on the authors' decades of experience, and will be valuable across a variety of fields—from organizing to communications to philanthropy.
In March 2020 we organized all the commissioned papers in a single collection with an introduction by Josh Clark, lead researcher for the Civic Engagement Narrative Change project. Download a copy of the paper collection here, or click the links below to read web versions of the essays.