Arts & Cultural Strategy is a methodology integrated across Othering & Belonging Institute programs, partnerships, research, conferences, workshops and more. 
Cultural strategy is the integration of culture (values, norms, practices, ways of relating, symbols, lived experience) in economic and political change efforts to make them deeply meaningful and whole. Cultural strategy is guided by the emerging and existing wisdom in communities directly targeted by othering. It cultivates and amplifies the cultural power of these communities in co-creating economic and political systems of belonging. It shifts what and whose knowledge is made actionable in creating belonging without othering.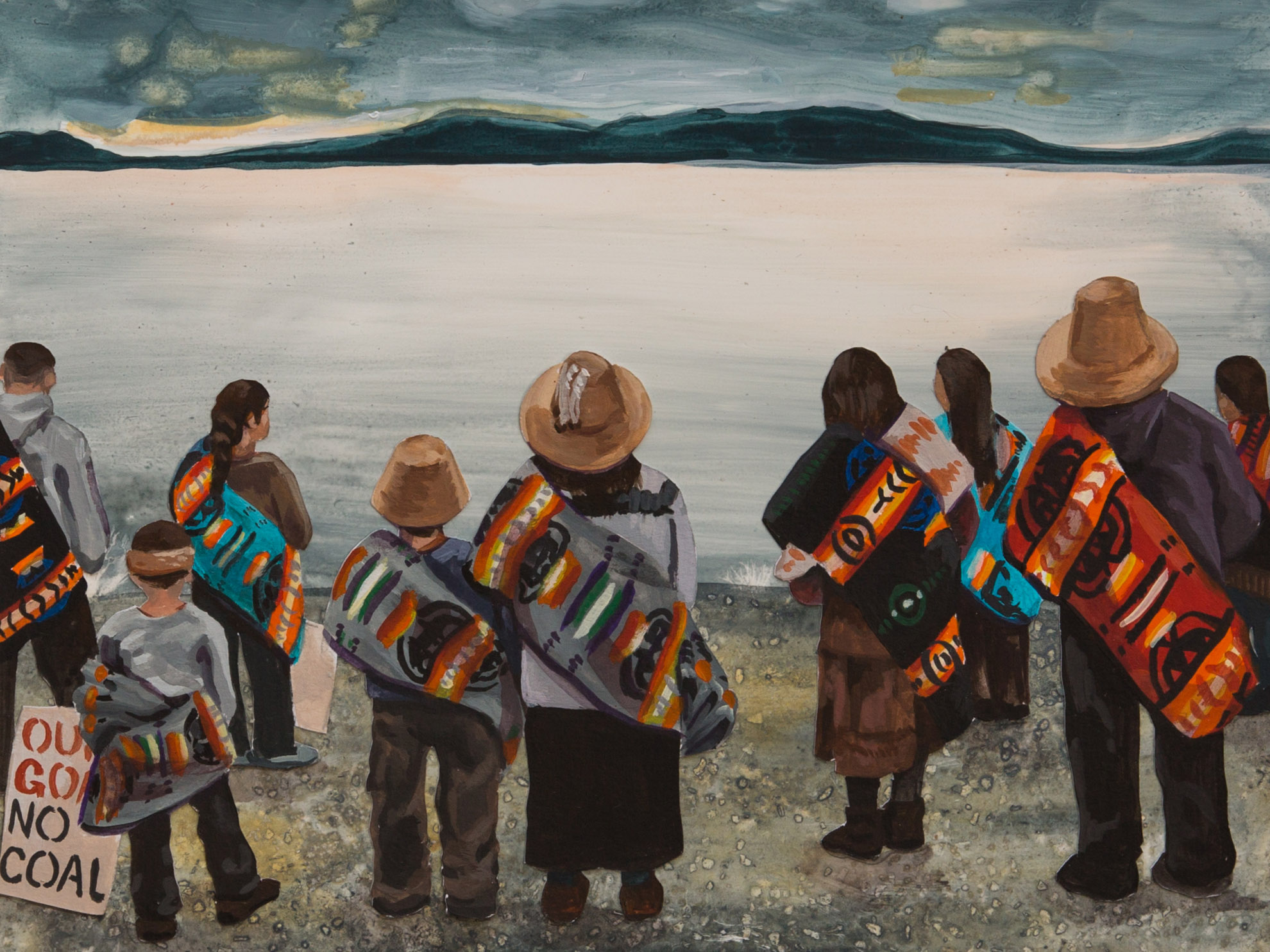 Victory at Xwe'ch eXen, from Frames for Life, Liberation, & Belonging
Arts & Cultural Strategy strengthens the Institute's efforts to create sticky and holistic belonging by extending the reach, relevance, rigor and regenerative impacts of our work.
Four essential practices guide our principled approach to how we design and engage activities:
 Cultivate vibrant and diverse forms of cultural practice that support the growth of leadership and practice of those directly and deeply impacted by systems of oppression; 
 Amplify the knowledge, insight and vision that comes through culture and cultural production, and create containers and experiences where this knowledge, insight and vision can be expressed and understood on its own terms 
 Align with efforts for economic, political and social change 
 Make cultural, economic and political change into a new "common sense."
Don't forget to sign up for our newsletter! For inquiries and more information, email belonging@berkeley.edu.
The Arts & Cultural Strategy Committee is composed of: Sarah Crowell, Mina Girgis, Erica Rawles, Cecilie Surasky.
---
Projects, Research and Initiatives
Cultures of Care celebrates people that practice collective care in unconventional and insurgent ways. Care is an essential, immediate and practical way to create belonging. This project combines videos, podcasts, writing and learning guides. 
Revisit our launch conversation with john a. powell, Dani McClain, Kristina Wong and Elliot Kukla.
We convened a cohort of six artists whose work grapples with displacement, migration and/or our impending climate catastrophe and the endless forms of environmental injustice that are endured by disparate populations all over the world due to ever-increasing climate pressures. Over six months, we met as artists. We shared our work, critiques, stories, and produced new work. In the process, we generated new understandings, questions and approaches to making art and telling stories that can address the complexity of climate displacement.
Watch a 10-minute video reflection from the artists
.
Our strategy paper from 2019 that outlines how and why we do this work at the Othering & Belonging Institute. The paper includes dozens of examples of arts and culture projects, four essential practices and a workshop guide. 
---
Other Highlights
---
Who We've Worked With
Complex Movements
Christine Wong Yap
Roberto Bedoya
Dania Cabello
Brett Cook
Contra-Tiempo
Aswat Ensemble
Supaman
Ashara Ekundayo
Melanie DeMore
Studio Pathways
Whole Story
Power California
Michael Bennet
Dawn Lyen-Gardner
Rachel Kaadzi Ghansah
Shakti Butler
Taro Hittori: Rolling Counterpoint
The Nile Project 
Valerie Troutt and East Bay Center for the Performing Arts
Chinaka Hodge
Sadie Barnett
Micah Bazant
Fernando Marti
Campo Santo
Youth Speaks
East Bay Center for Performing Arts
(the late) Lynn Manning