<     previous page     |     home page    |    next page    >
In the 1980s, Gary Delgado, an Alinsky-trained organizer, challenged the country's dominant grassroots power building model by asserting that (1) communities of color should be organized by young people of color; (2) organizations and campaigns should reflect the intersectional realities of communities of color, thus multi-issue, multi-racial organizations should be built; and (3) a racial justice analysis that interlinks the struggles of people of color here and across the "third world" should be centered in its "consciousness-raising" strategies. The Center for Third World Organizing (CTWO) was born and transformed the movement landscape by training hundreds of young people of color in the "art and science" of community organizing through its Minority Activist Apprenticeship Program1 and by acting as an incubator for dozens of community organizing shops around the country.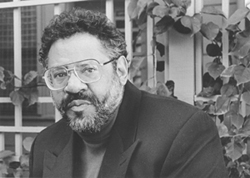 Portrait of Gary Delgado
Delgado's three assertions above were essential to the new model, and offered a stark departure from the traditional Alinsky model that dominated the field. Some of the remarkable transformations included a reinvigorated and explicit commitment to building the capacity of people of color to organize from a place of lived experience and authentic vision and values for their communities. The MAAP program was serious about developing a disciplined cadre of community organizers ready to hit the ground running on day one of finding a placement as a community or union organizer. Community organizing was largely perceived in the field as dominated by white males with the financial means to take on extremely low-paying positions in the broader organizing network landscape. CTWO established a pipeline of well-trained people-of-color organizers for the movement.
Another fundamental contribution was the assertion that our organizations should be multi-racial and multi-issue, and work to bring about racial justice addressing the intersections of race-, class-, gender-, and sexuality-isms. The traditional trajectory of moving from a "stop sign" campaign to a more sophisticated demand was insufficient, and in fact ran counter to our communities' interests, the CTWO model declared. New organizations were formed to build powerful organizing across racial groups–and the multiple issues facing their communities–to demand systemic changes. Building power across racial groups was essential for mounting successful campaigns that could withstand wedge-issue politics, while multi-issue organizations could deftly move across various interlinked systems to demand justice.
Finally, the founders of CTWO came out of the third world movement and brought an anti-imperialist and anti-colonialist analysis and worldview to the community organizing movement project. This created a central analysis that produced alignment across movements, organizations and leaders tied to grassroots-led, community-based organizations.
Combined, these three strategic shifts away from the white male dominated Alinsky model revolutionized the field of community organizing (and philanthropy) and built a POC-centered infrastructure for building community based power for racial justice. Forty years later, the CTWO model can be seen and felt in our modern day movements, and has fueled and brought about countless progressive policies and systemic changes.
CTWO and Bridging to Belonging
The CTWO model transformed core aspects of the Alinsky model by explicitly centering the leadership of people of color and a race, class, gender and sexuality analysis, and fusing these with a grassroot power building and political analysis. These shifts, however, may not be enough to meet the demands of today's issues and aspirations. There are two primary areas that should be reconsidered. One is the primacy of issue-based power mapping that guides campaign strategy; and the second is multi-racial organizing that rests on past generations' movement-based notions of who our communities are. Both of these areas are perhaps lacking in that they are two dimensional, or based too narrowly on a "power in numbers" framework to address the complexity of both the issues we're facing and the identities shaping who we are and our country.
The first area, issue-based power mapping, has two critical components that move us away from bridging and make it harder to define and bring about belonging: (1) This model inherently is based on an "us-vs-them" dichotomy within the context or landscape of a single demand; and (2) It defines the win simply in terms of achieving the demand. Othering, then, is a core component in the strategies and tactics of issue-based campaigns—targets and all their related constituencies or allies become enemies, constituencies are animated by vilifying the target and its ecosystem. Agitation and fierceness undergird the energy that fuels recruitment, trainings, consciousness raising, and communications. This is embedded in the culture and other "soft" attributes of the model, and extends into internal movement politic, culture, and practice. It's hard to "turn off" the hard edge, and that comes into conflict with alliance building, bridging, and cross-group political identity formation.
The issue landscape is cut by who's our enemy, our ally, and often the perspective of "no permanent ally, no permanent enemy" is ingrained in fledgling organizers on day one. This undercuts longer-term relationships with individuals in positions of power (that we need) but also with entire communities. The framework also creates a laser focus on a specific policy or systems change, allowing organizers to lose sight of a broader or longer-term perspective. Finally, government is often seen (albeit not exclusively) as only a tool for addressing grievances and accountability; it is more often defined as an enemy by this framework, which implicitly positions communities of color outside of the domain of governor/ance.
The second area–people of color-led, multi-racial organizing–is an important and critical component for 21st century organizing. But this must address and be in constant relationship with the changing nature of identity, and a rigorous analysis of how our community-held values are susceptible to change by anti-liberatory and racist narratives. It's not sufficient to only name and declare our shared fate across communities. Rather, we must also confront head on the contradictory values, fears, and aspirations we may hold as individuals and as a collective. By bringing multiracial memberships together behind an issue-based campaign organizing model, we miss the undercurrents and profound dynamics that then translate (or not) into deep-seated, long-term trends shaping civic engagement, support for tax reform, or even immigration and refugee policy. Instead, we need a framework that just as elegantly shapes our ability to wage issue-based campaigns for building enduring relationships and identities that stand up for belonging structures, policies, and practices—for both our power building field and government.
<     previous page     |     home page    |    next page    >
1 Its name changes in the 2000s to match the day, to the Movement Activist Apprenticeship Program.