Upcoming events
After a summer hiatus, our next webinar will be in October 2020 with author Martin Sandbu, author of the new book The Economics of Belonging, scholar and author Catherine Fieschi who is the president of Counterpoint UK, and others to be announced. Bookmark this page for event date and more details. 
Past events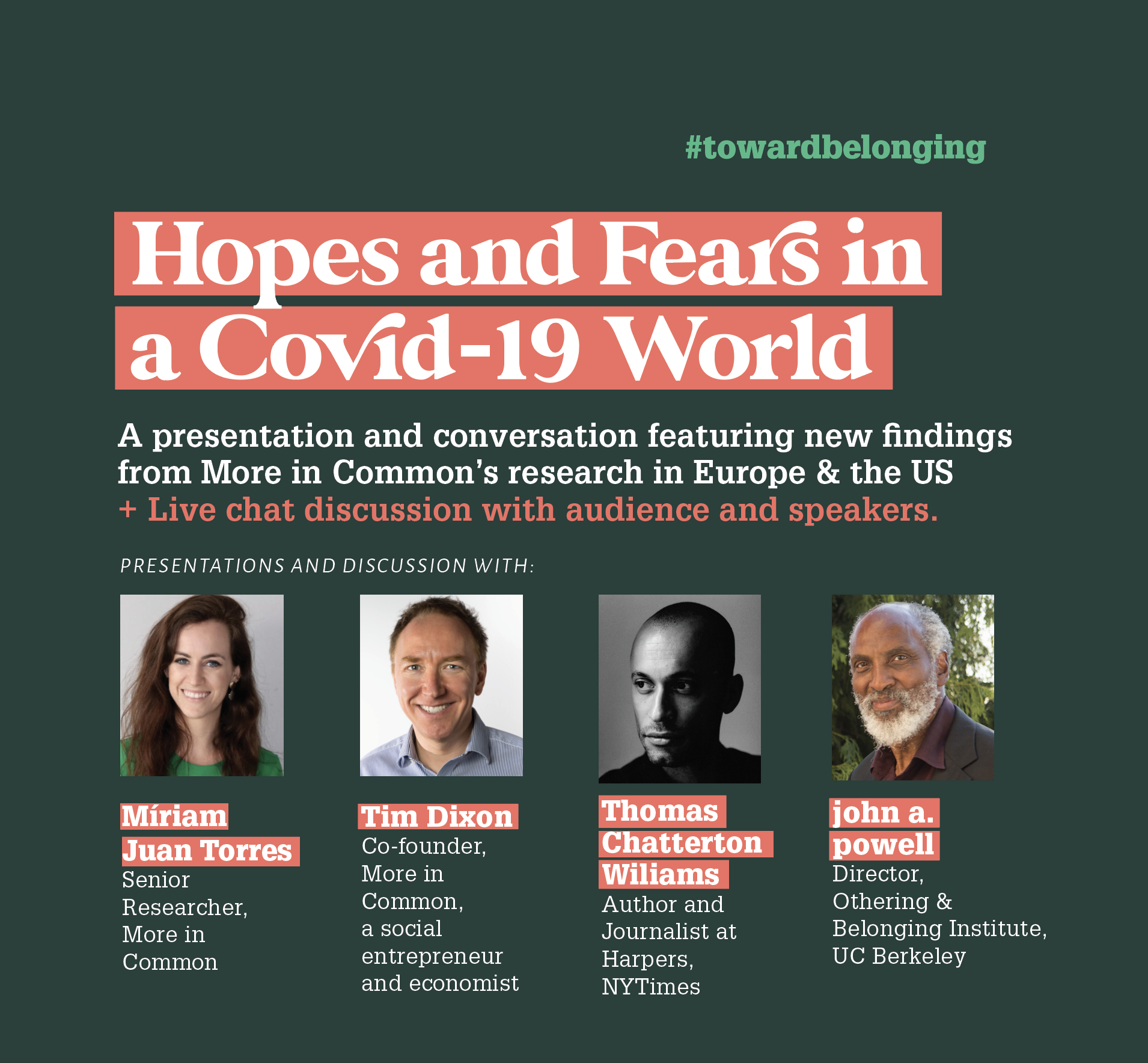 July 16: Hopes and Fears in a COVID world
Discussants included: Tim Dixon, Co-founder of More in Common, a social entrepreneur and economist who has helped start several social movement organizations around issues such as modern-day slavery, the Syrian crisis, the Colombian peace process, economic inequality, gun control, and civic participation; Míriam Juan-Torres, Senior Researcher, More in Common. Míriam has conducted field studies in West Africa and worked for UNHCR in Ghana and the UN High Commissioner for Human Rights in Colombia; Thomas Chatterton Williams, author and journalist; and john a. powell, Director of the Othering & Belonging Institute. Click for a video recording and transcript of this event.
June 16: Inaugural Livestream Dialogue
June 16 was the first in our Toward Belonging monthly series, featuring a conversation between members of the Toward Belonging partnership. Join john a. powell, Catherine Fieschi, Mathieu Lefevre, and Abdul-Rehman Malik in a conversation about the opportunities and threats to belonging and inclusion in Europe and the US, and how COVID19 and the global uprisings for Black Lives Matter are shaping new community responses, policies, and dynamics. Watch a recording or review a transcript of that event on this page.