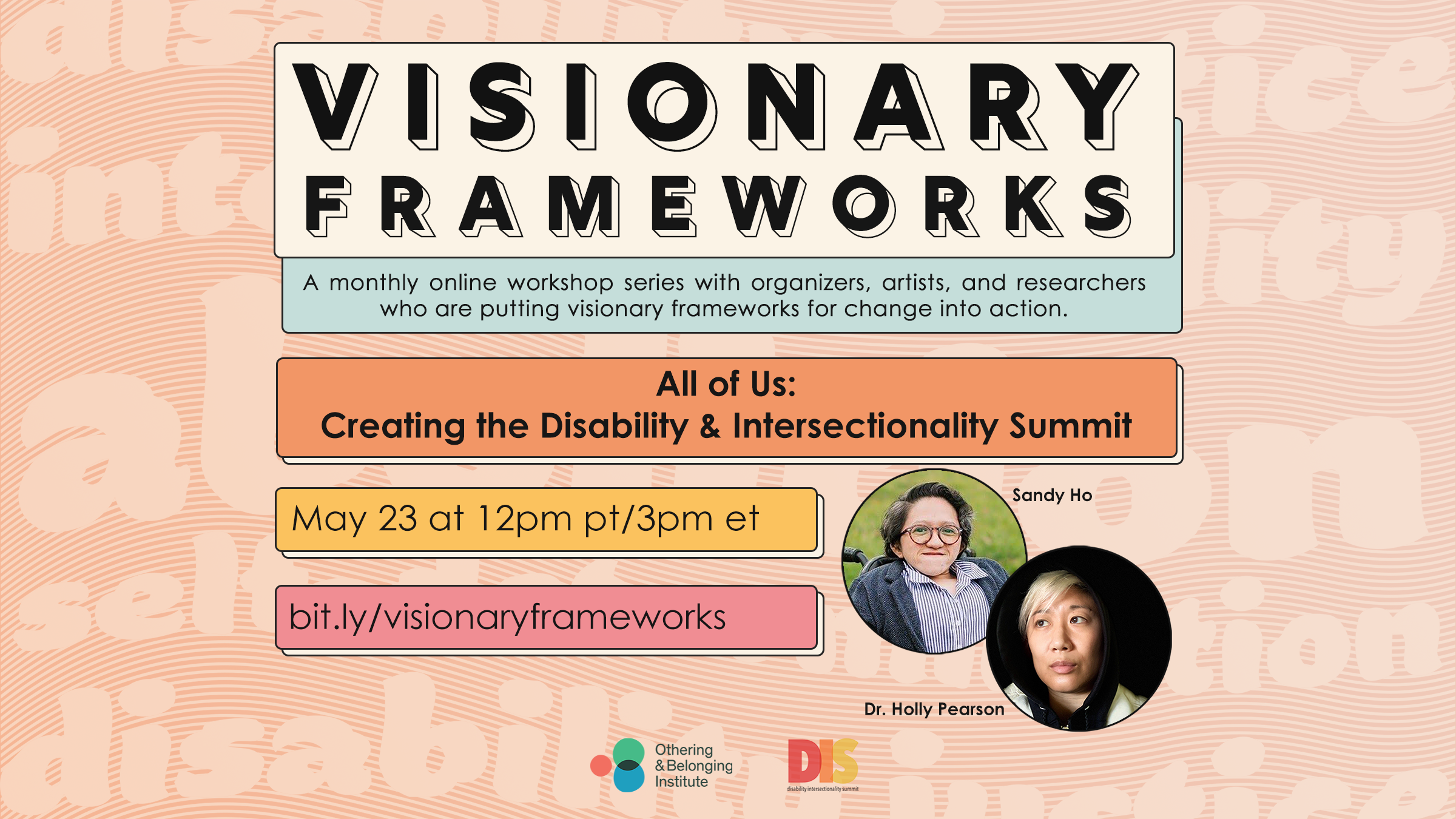 Join us every month to learn from organizers, artists and researchers who are putting visionary frameworks for change into action.
[ENDED] Workshop 1 Energy Independence for Self-Determination
April 28 at 12PM PT/3PM ET
How do you build energy independence for self-determination? For over 40 years, Casa Pueblo has been working to protect the environment and people of Adjuntas, Puerto Rico - first from mining exploitation and now through building energy democracy via roof-top solar. In this workshop, Executive Director Arturo Massol will share the concrete ways that Casa Pueblo uses culture, science and research to support a deeply participatory process and self-determination.
Workshop 2 All of Us: Creating the Disability & Intersectionality Summit
May 23 at 12PM PT/3PM ET
The Disability & Intersectionality Summit is a biennial national conference that centers the multiple oppressions that shape the lived experiences of disabled individuals, as told by disabled people, in a setting organized by disabled activists. Hear from conference organizers Sandy Ho and Dr. Holly Pearson on how the conference's organizing structure, orientation to dialogue and intersectional lens has been a generative container for advancing collective knowledge, practice and networks for disability justice. ASL interpretation will be provided.
& more to come!