---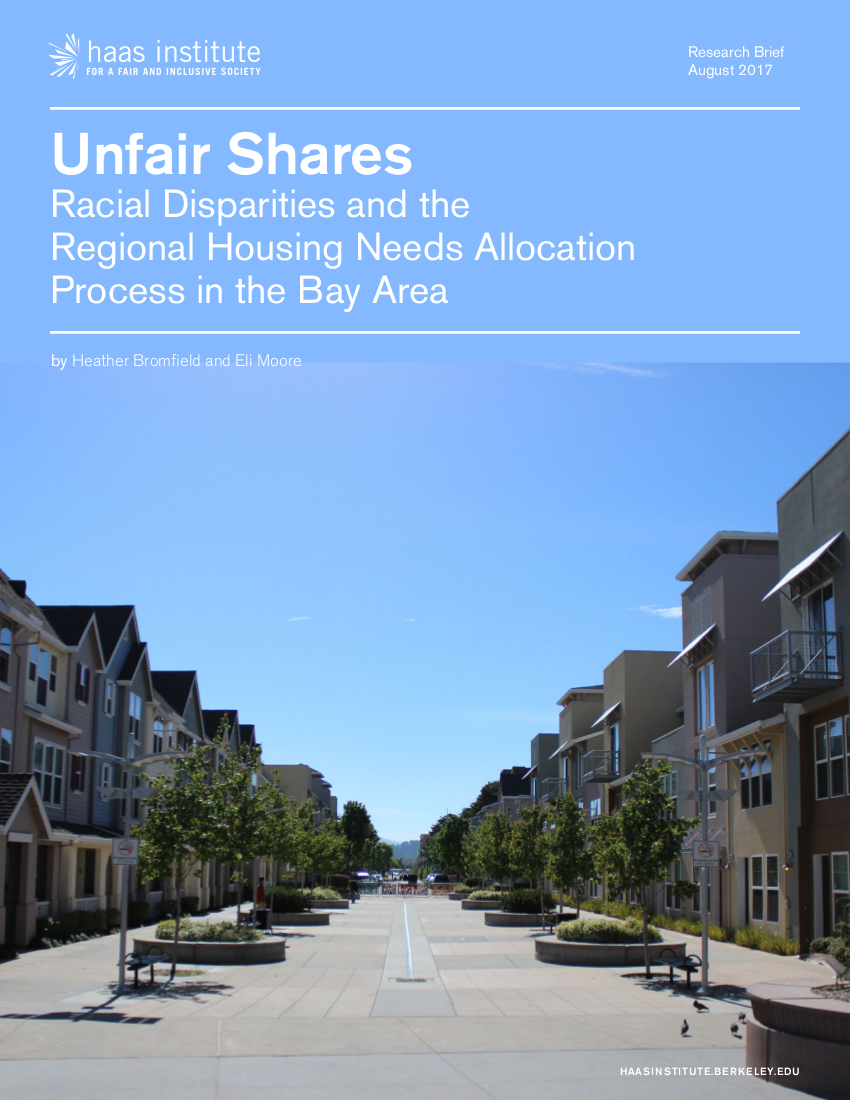 Our report "Unfair Shares" shows that the San Francisco Bay Area's less racially diverse cities are not allocating their fair share of moderate- and lower-income housing.
Haas Institute researchers Heather Bromfield and Eli Moore determined that after controlling for population size, Bay Area housing allocations for moderate- and low-income residents are correlated with cities' white population percentages.
Analyzing housing data from 1999 to 2017 for all local jurisdictions under the authority of the Association of Bay Area Governments, the findings of the report raise legal questions about a potentially disparate racial impact in the Bay Area's current housing needs allocation methodology, elevating concerns about housing equity in other parts of California as well.
Download the report, Unfair Shares, here. 
A spreadsheet showing all of the data used in the report can be downloaded here.
A press release about the report can also be viewed here.
-----------
Interactive Webmaps
Media coverage:
August 23, 2017: "White communities in the Bay Area have lower low-income housing goals, study finds" (The LA Times)
August 24, 2017: "Study finds whiter Bay Area cities are shirking their affordable housing goals" (San Francisco Business Times)