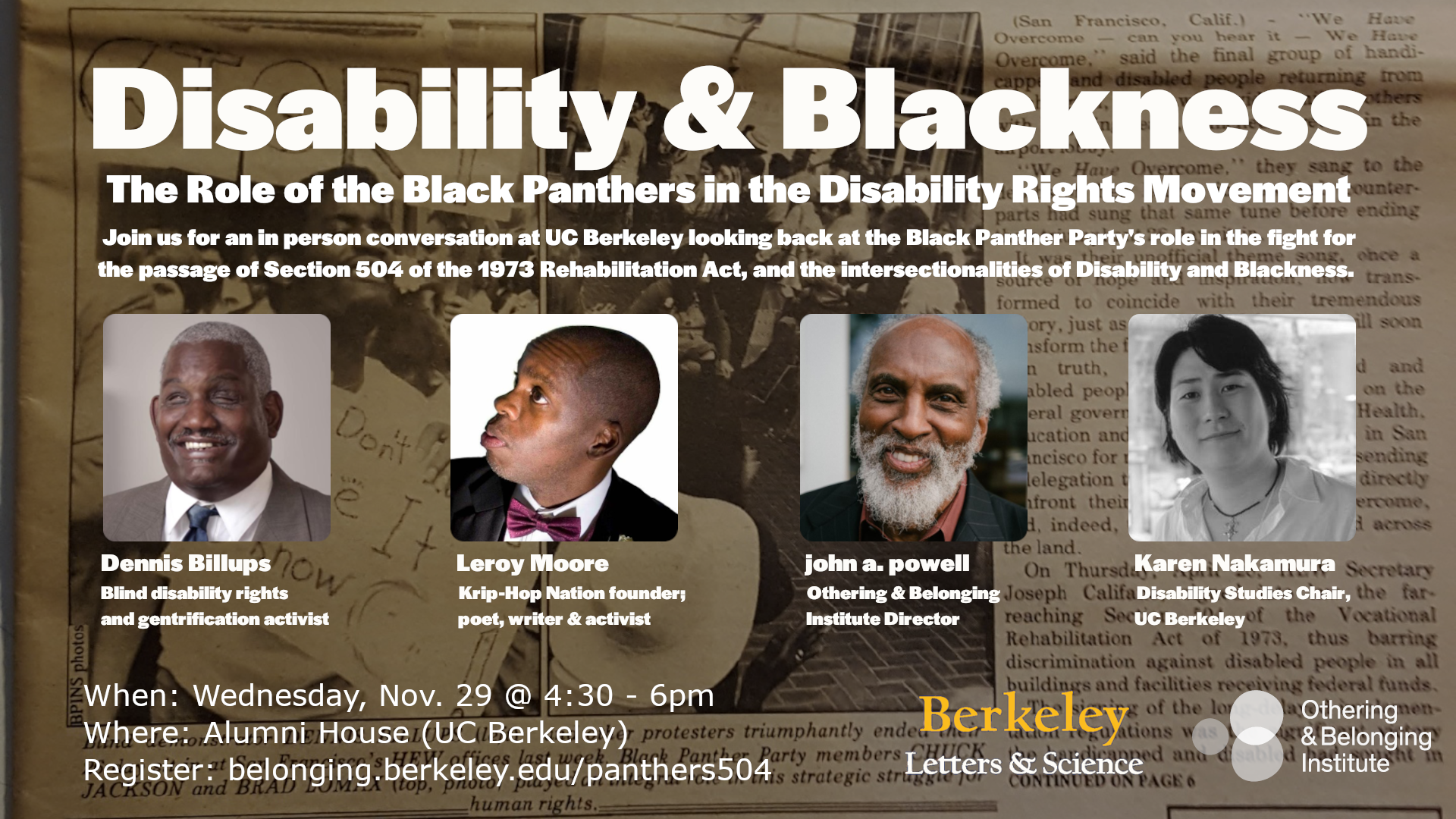 One of the hidden aspects of the Black Panther Party in the California Bay Area was its contributions to the nascent disability rights movement in the 1970s. In 1977, the Party famously supported a 26-day occupation of a federal building in San Francisco during the nationwide "504 Movement" demanding the passage of legislation to outlaw ability-based discrimination in federally-financed programs. Join us on Wednesday, November 29 at 4:30pm for an in-person conversation at UC Berkeley around the intersectionalities of Disability and Blackness. The panel will include former Panthers and disability rights activists who will provide background on the deep roots of the Party and Black activism in supporting community health clinics and disabled people in the Black community.
Speakers
Dennis Billups, blind disability rights activist; 504 Movement participant
Leroy Moore, writer, poet, activist; founder of Krip Hop
john a. powell, Director of the Othering & Belonging Institute
Karen Nakamura (moderator), Disability Studies Chair & Professor of Anthropology, UC Berkeley
This event is part of UC Berkeley's yearlong On The Same Page Initiative. It is supported by the College of Letters and Science and the Othering & Belonging Institute.
The event will include Cart Captioning. If you require ASL or other accommodations please contact charlotte.okeefe@berkeley.edu with your request at least a week before the event.