---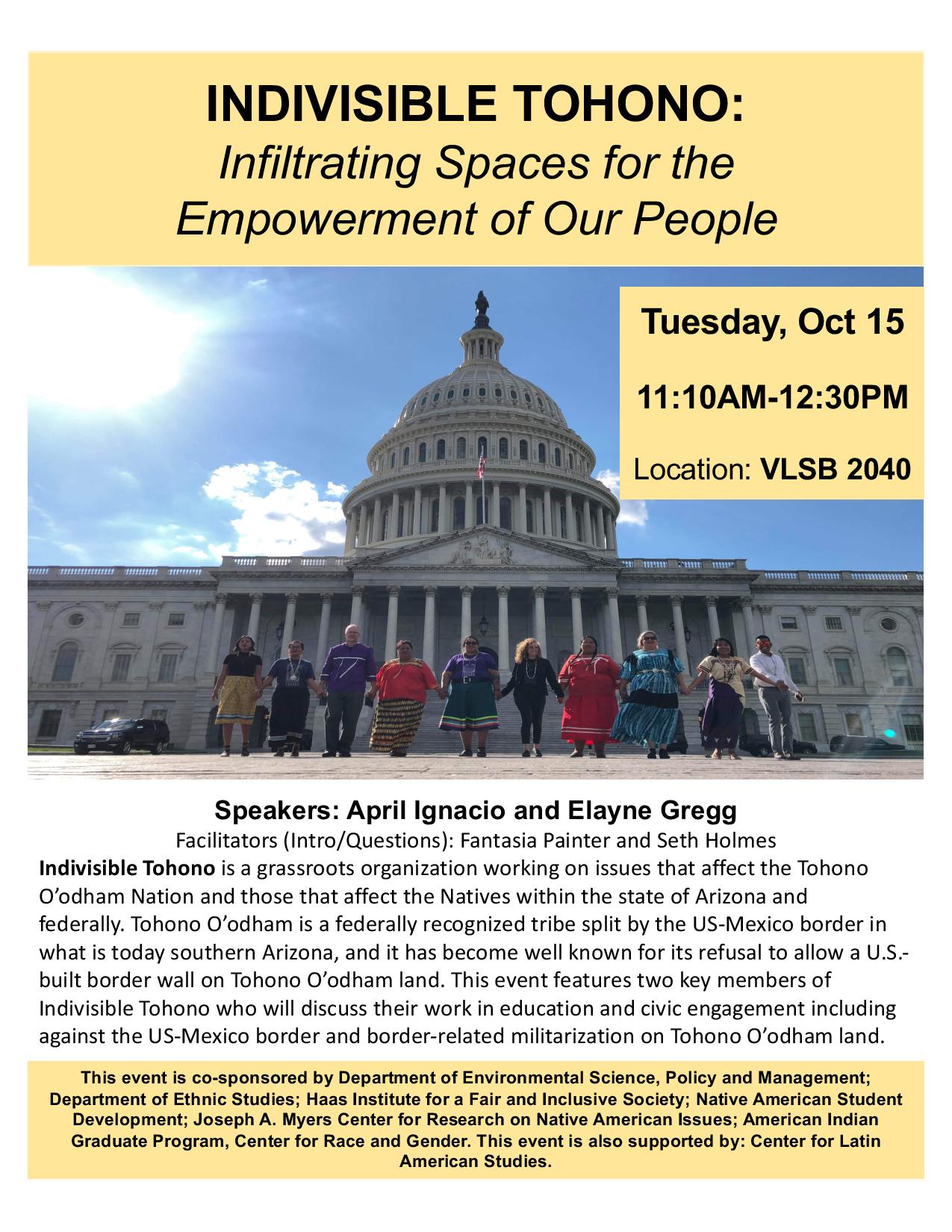 INDIVISIBLE TOHONO:
Infiltrating Spaces for the
Empowerment of Our People
Tuesday, Oct 15
11:10AM-12:30PM
Location: VLSB 2040
Speakers: April Ignacio and Elayne Gregg
Facilitators (Intro/Questions): Fantasia Painter and Seth Holmes
Indivisible Tohono is a grassroots organization working on issues that affect the Tohono O'odham Nation and those that affect the Natives within the state of Arizona and federally. Tohono O'odham is a federally recognized tribe split by the US-Mexico border in what is today southern Arizona, and it has become well known for its refusal to allow a U.S.-built border wall on Tohono O'odham land. This event features two key members of Indivisible Tohono who will discuss their work in education and civic engagement including against the US-Mexico border and border-related militarization on Tohono O'odham land.
This event is co-sponsored by Department of Environmental Science, Policy and Management; Department of Ethnic Studies; Haas Institute for a Fair and Inclusive Society; Native American Student Development; Joseph A. Myers Center for Research on Native American Issues; American Indian Graduate Program, Center for Race and Gender. This event is also supported by: Center for Latin American Studies. 
---