Location
Zoom (Link will be provided in registration confirmation email.)
---
At the Heart of the Matter: Belonging is an Antidote to Racism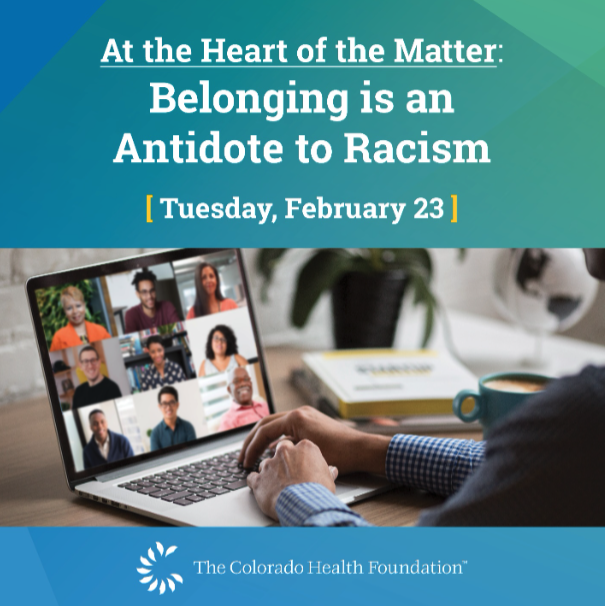 2020 was fraught with destructive examples of othering. From varied responses, divided by political party lines, in addressing the pandemic to a presidential election that amplified a sharp divide in our nation. In 2020, we also saw glimmers of hope. Communities across the nation protested in solidarity for racial justice. As defined by the Othering & Belonging Institute, "othering" is a frame that captures the many forms of prejudice and persistent marginality. In contrast, "belonging" actually embraces differences and learns from them. We are at a critical point in time: A time where we need to collectively work to address racism and continue to dismantle unjust systems. In order to bring health in reach for all Coloradans, we need to build communities of belonging that support and connect people in a meaningful way.
Register: https://www.eventbrite.com/e/at-the-heart-of-the-matter-belonging-is-an-antidote-to-racism-registration-138329927537
Location: Zoom (Link will be provided in registration confirmation email.)
Date: Tuesday, Feb. 23
Time: Noon – 1:30 p.m. MT
Registration is free. Spanish interpretation is available.
Learn more about this event and the full series.
Questions? Contact us at info@coloradohealth.org.
By registering for this event, you are agreeing to receive communications from The Colorado Health Foundation.
---