Location
Goldman School of Public Policy, Room 250, 1893 Le Roy St, UC Berkeley
---
Note: This talk has been CANCELLED.
Anne Case of Princeton University is set to speak on "Morbidity and Mortality in Working Class America" at UC Berkeley.
This talk is a part of the Research to Impact speaker series. More information on the talk will be made available at a later time.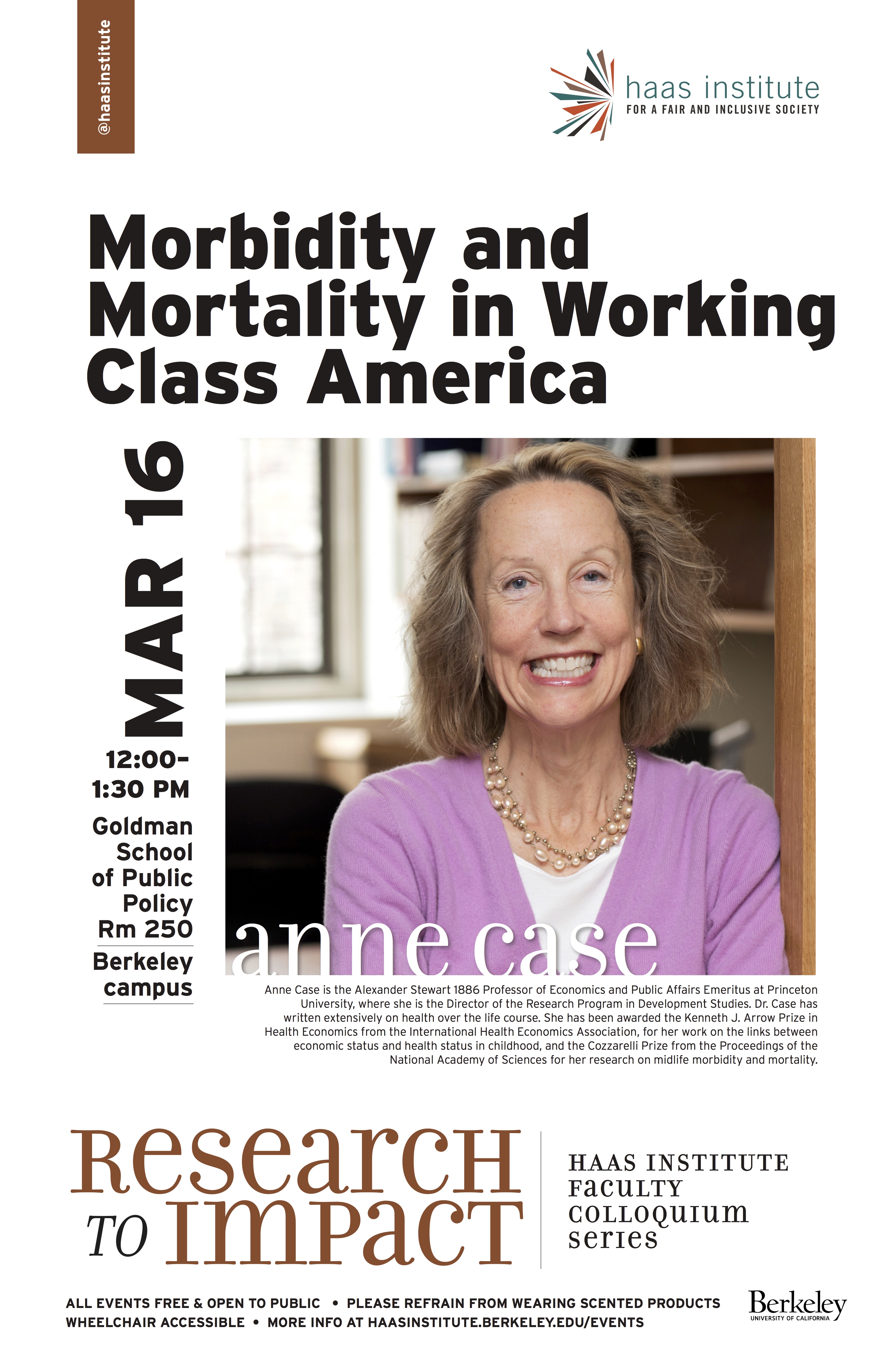 About the speaker: Anne Case is the Alexander Stewart 1886 Professor of Economics and Public Affairs Emeritus at Princeton University, where she is the Director of the Research Program in Development Studies. Dr. Case has written extensively on health over the life course. She has been awarded the Kenneth J. Arrow Prize in Health Economics from the International Health Economics Association, for her work on the links between economic status and health status in childhood, and the Cozzarelli Prize from the Proceedings of the National Academy of Sciences for her research on midlife morbidity and mortality. 
---