---
Friday, February 17, 2017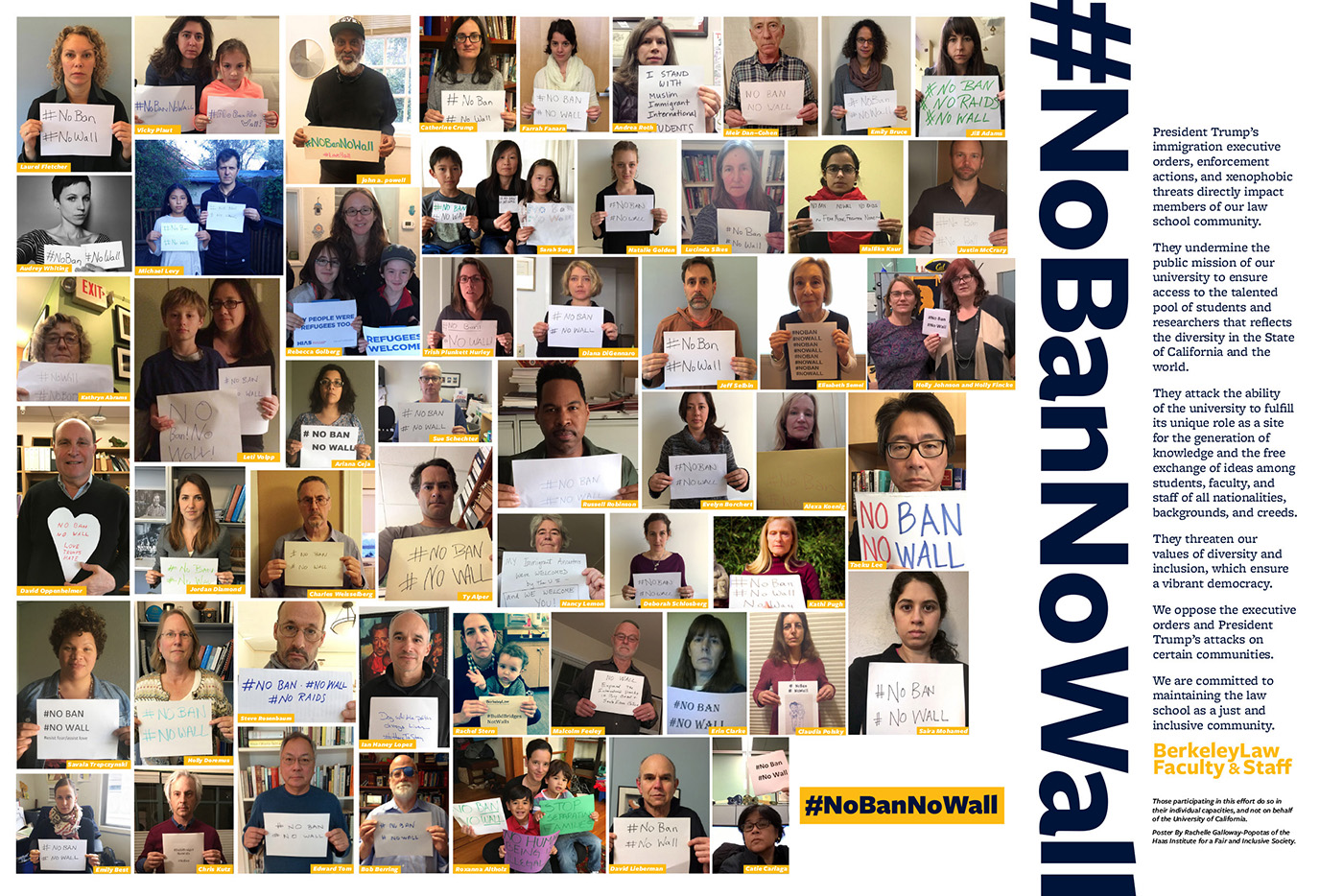 A Statement from Berkeley Law Faculty & Staff
President Trump's immigration executive orders, enforcement actions, and xenophobic threats directly impact members of our law school community.  
They undermine the public mission of our university to ensure access to the talented pool of students and researchers that reflects the diversity in the State of California and the world.  
They attack the ability of the university to fulfill its unique role as a site for the generation of knowledge and the free exchange of ideas among students, faculty, and staff of all nationalities, backgrounds, and creeds.  
They threaten our values of diversity and inclusion, which ensure a vibrant democracy. 
We oppose the executive orders and President Trump's attacks on certain communities. 
We are committed to maintaining the law school as a just and inclusive community.
---