---
Friday, February 20, 2015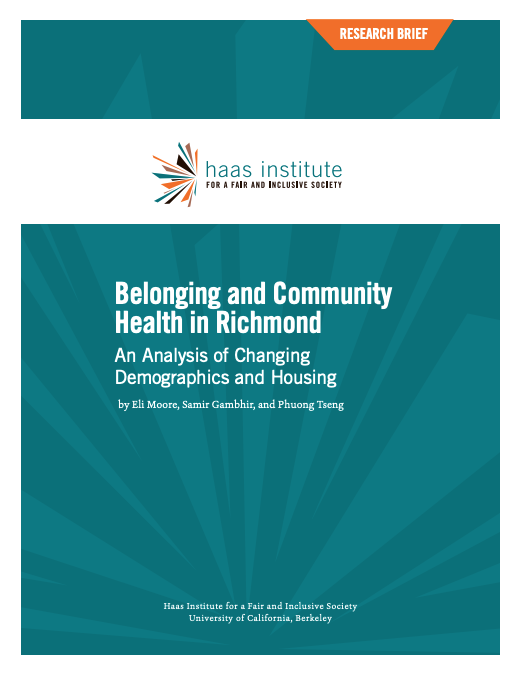 Belonging and Community Health in Richmond: An Analysis of Changing Demographics and Housing
Released February 20, 2015, this research report assesses the extent of gentrification in Richmond by analyzing changes in the demographics and housing market between the years 2000 and 2013. Gentrification trends in gentrification in Richmond are analyzed at the neighborhood level by adapting the methodology of previous analyses of Portland and the cities of San Francisco and Oakland. People and housing conditions are analyzed across three domains – Vulnerable population, Demographic Change, and Housing Market Conditions - to estimate the state of gentrification in a given city. The analysis is done at the level of the census Block Group, a set of boundaries created by the US Census that in Richmond have an average population of 1,428 residents. The report was written by Eli Moore, Samir Gambhir, and Phuong Tseng. 
Download the press release here.
Download Belonging and Community Health in Richmond. 
---