---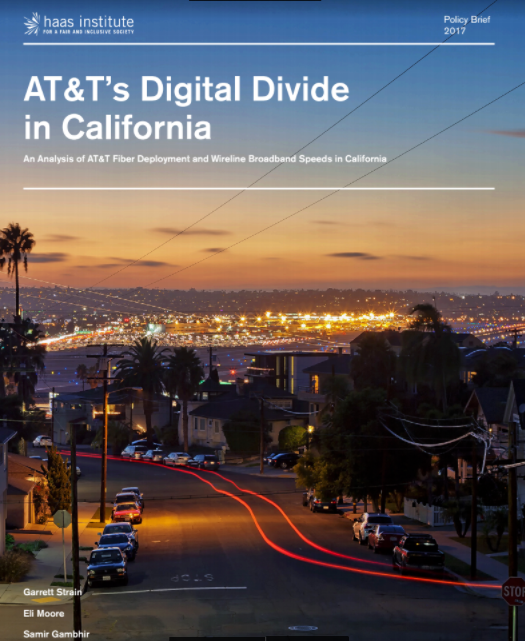 Californians need high-speed broadband—it is an essential conduit for opportunity, shaping access to education, employment, health services, and other spheres of life. Internet speed matters. More than half of all Internet traffic is now data-rich video, requiring higher capacity networks. All-fiber networks capable of delivering gigabit speeds have become the global standard for Internet connectivity.
In a first-ever analysis, "AT&T's Digital Divide in California" looks at the deployment of fiber-to-the-home (FTTH) service in California by the largest telecom company in the state. The findings show that the early deployment of the company's "gigapower" all-fiber service is concentrated in wealthier communities, relegating lower-income neighborhoods to less advanced technologies that offer markedly slower speeds. Drawing on newly-released FCC data, the report highlights income-based disparities in service across 71 percent of California, or 56 California counties in which AT&T provides wireline phone and internet service. The report also reveals 42.8 percent of California households – approximately 4.1 million homes – in AT&T's network do not have access to high-speed broadband from AT&T as defined by the Federal Communications Commission, which classifies this service as a 25 Megabits per second (Mbps) download/3 Mbps upload connection. 
Download AT&T's Digital Divide in California.