How the US Can Reaffirm Its Commitment to Refugees
DESPITE THE BENEFITS of refugee resettlement, the US has steadily decreased its commitment to offering safe refuge to those fleeing violence and persecution. As this report outlined, the US played a key role in the development of the international refugee protection regime, and the US has historically resettled more refugees than all other countries combined. For example, of the 105,200 refugees who were resettled globally in 2014, the United States resettled 73,000.95 However, that commitment is under immense pressure as a result of renewed anti-refugee rhetoric and policies.
Instead of curtailing its refugee resettlement program, the US needs to reaffirm its historical commitment to resettling and welcoming refugees regardless of their country of origin, their race, or their religion. Policy makers should consider changes at the federal level that increase the overall number of refugees, particularly from Syria, resettled in the US. 
The US can reaffirm its position as a global leader in refugee resettlement by increasing the annual refugee resettlement ceiling to above 110,000, devoting more resources and prioritization to the Refugee Resettlement Program, and increasing access to resettlement to particularly vulnerable refugees. In doing so, the US would make a major contribution to widening the circle of human concern by rejecting negative stereotypes of refugees and welcoming them as members of our global community who are welcome and truly belong in our country.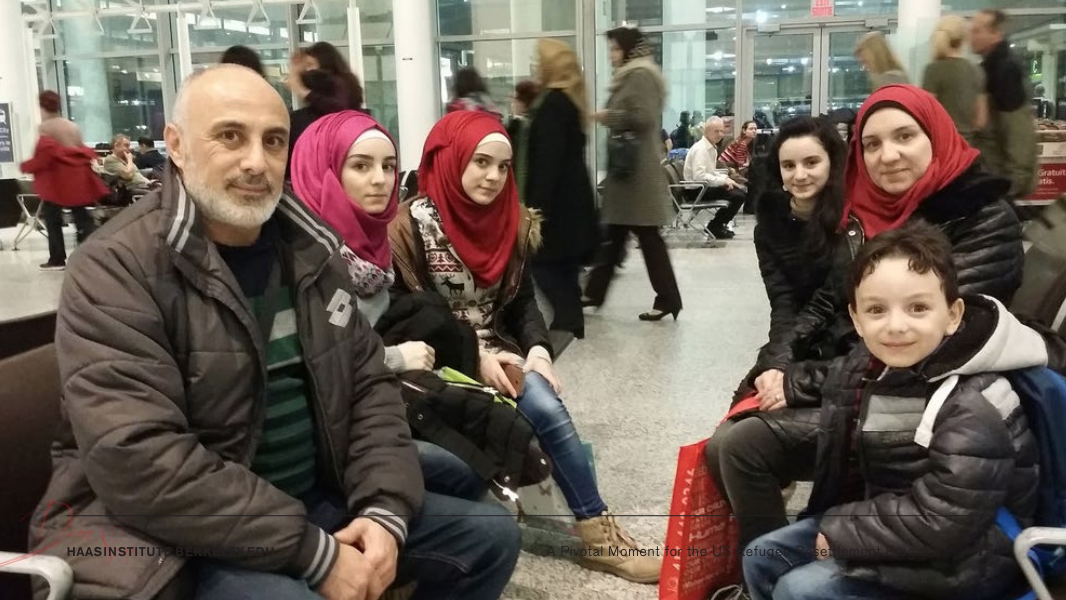 Appendix A: Positions of US Governors Regarding Syrian Refugee Resettlement96,97
Appendix B: State Legislation Related to Refugee Resettlement 2009-201698,99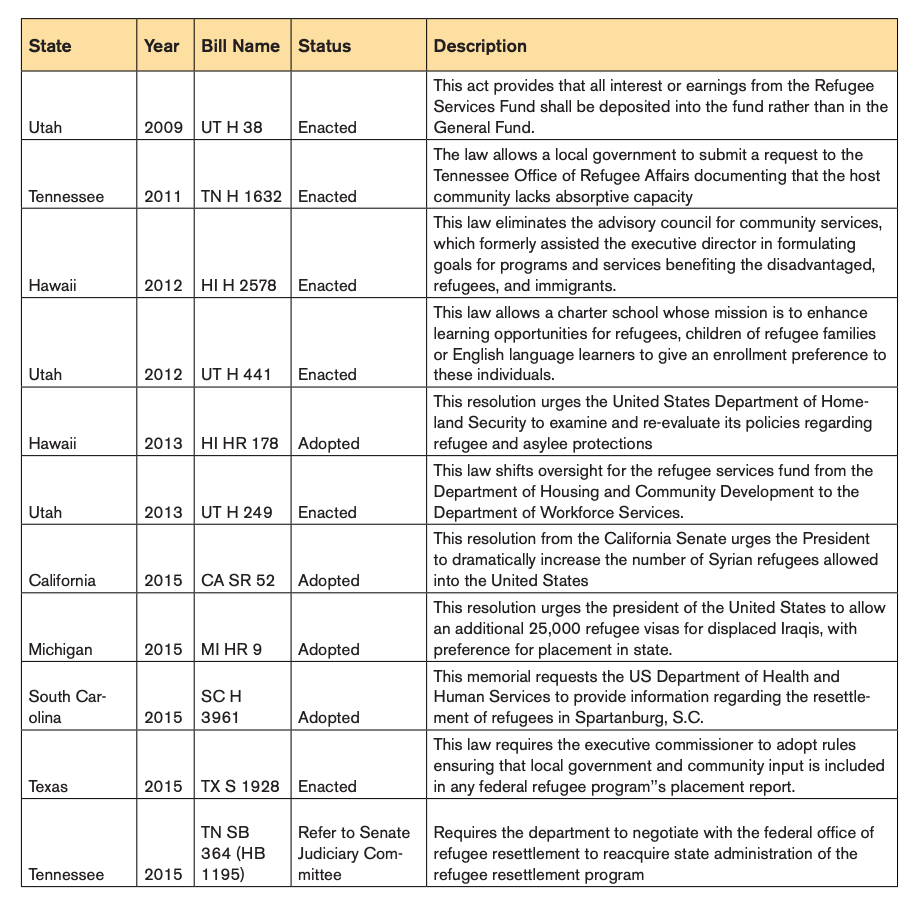 Appendix C: Federal Legislation Related to Refugee Resettlement 2015-2016100,101