Introduction
THIS REPORT EXPLORES THE paradox and potential of Medicaid Expansion (or the Healthy Michigan Plan) in the aftermath of Detroit's bankruptcy. In particular, it examines efforts at leveraging health equity, such as Medicaid Expansion, within the backdrop of toxic policies of water and housing insecurity experienced by Detroit residents.
Michigan's Medicaid Expansion, particularly in Detroit, can be viewed in at least three critical ways. First, Medicaid Expansion has been a way for the federal (and state) government to increase access to medical care to vulnerable communities in Detroit who have recently (and historically) experienced economic crisis (in housing, social services, water, education and work). 
Second, Medicaid Expansion was a way for the Obama administration to infuse federal funds into states and distressed municipalities. 
Third, Medicaid Expansion has been a way for the Michigan Legislature to access federal dollars by pursuing decades long economic policies and thinking about who is deserving in US society. This economic and social philosophy has meant the expansion of a hyper-deregulated safety-net program like Medicaid, the profound capture of government and public funds by corporate healthcare interests, and the insistence on personal responsibility from the poor and marginalized.
Most significantly, Medicaid continues as an austere, stigmatized, and segregated program that continues to separate the US population (into low-income, seniors, those who are pregnant, or those with employer-linked benefits) and deny universal healthcare to all in this country. Michigan legislators managed to change federal Medicaid rules by including legislation that has vulnerable populations demonstrate more "skin in the game" and "personal responsibility." Thus, low-income people and communities of color in the city, who continue to experience racial and class injustice, economic instability and compromised social services, are expected to be prudent price-conscious consumers in order to bring down costs for government and industry.
Borrowing from and building upon the works of several scholars, I use the term structural violence to describe political, economic, social and psychological processes that severely compromises individual and community health and opportunity.2 The social and physiological traumas experienced by residents of Detroit due to the water and housing crisis is an example of structural violence. Medicaid expansion in Michigan has been one avenue through which governments have sought to interrupt glaring health inequities generated by structural violence.
In this report, structural violence refers to systematic ways in which multiple structures of injustice can come together to harm, restrict, contain, and disadvantage individuals and communities. Multiple systems of inequity co-exist, intersect, and simultaneously disadvantage individual/community material, psychological, and biological well-being (structured by race, gender, class, sexuality, age, and citizenship). This experience, both ongoing as well as historical, of structural violence promotes a continuous transfer and removal of wealth, health, resources, and opportunity for Detroit's low-income communities, particularly communities of color.
As systemic and daily phenomena, structural violence is embedded within systems of injustice and the bodies and lives of vulnerable communities/individuals. Scholars have pointed out that in addition to being exposed to and succumbing to more systemic stressors marginalized people are at greater risk for infection, slower recovery and unfavorable outcomes such as death. Trauma associated with daily social and economic oppression are marked upon bodies, psyches and life chances.
Structural violence is also used in this report to connect what is deliberately compartmentalized as clinical and non-clinical aspects of life. And, to propose, like many others, that the health of individuals or communities suffer when systematic policies around work, housing, lending, redlining, reverse redlining, foreclosures, state and private violence, unemployment, social exclusion, neighborhood safety and investments, water and sanitation equity, and transportation deepen vulnerability to illness. Structural violence includes supremacist systems such as racism and sexism that intensifies economic inequities, but also economic policies of austerity imposed upon Detroiters by governments and corporations that compound racism and sexism.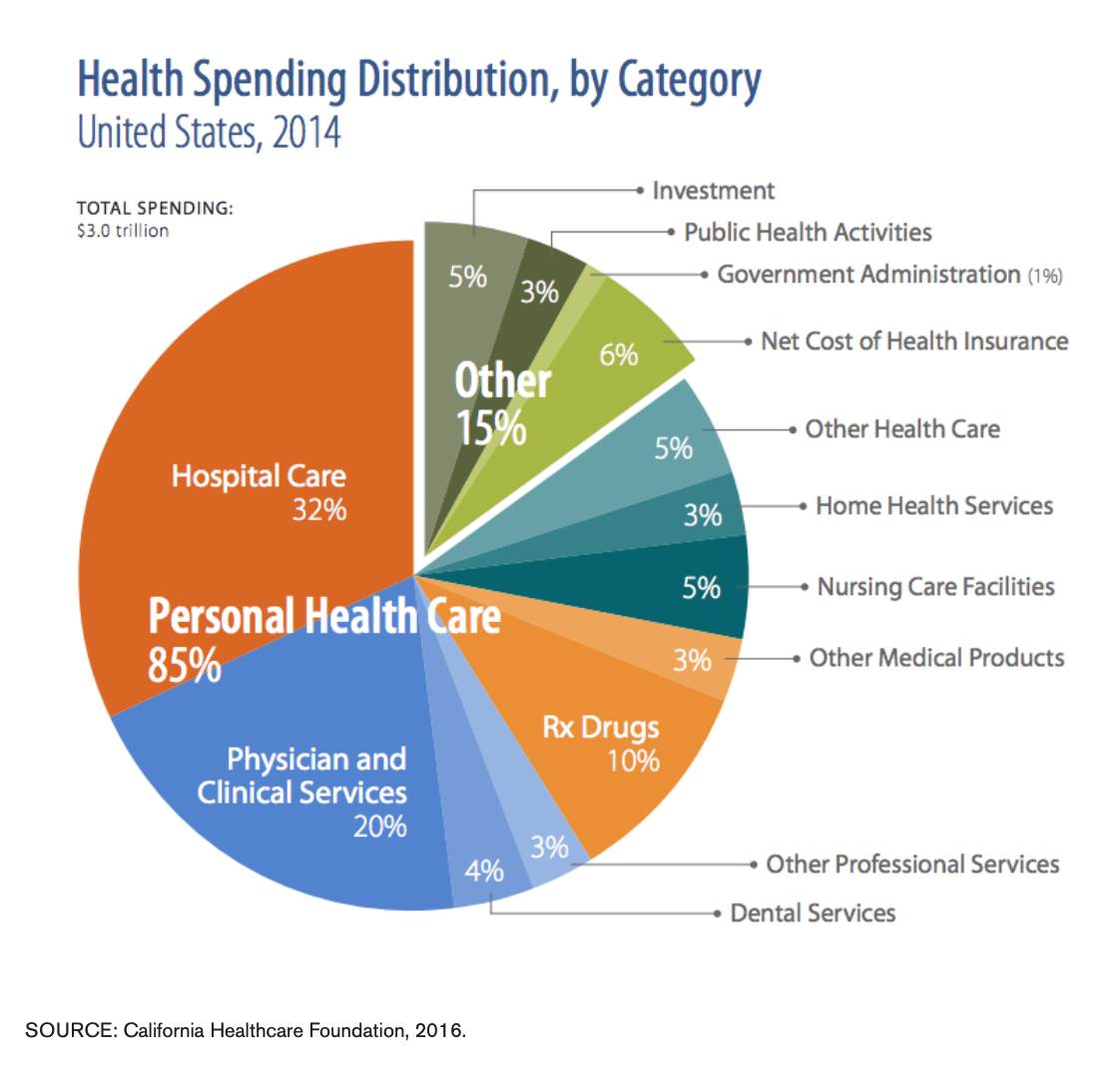 2
Public health practitioners and scholars have used the term "social determinants of health" and "toxic stress" to describe how social conditions or one's environment influences exposure to disease, chronic illness and health outcomes. The term structural violence seeks to build upon the term "social determinants of health" to interrupt the dominance of clinical, behavioral and biological frameworks used in public policy. For instance, many studies have shown that US has the highest healthcare expenditures but unimpressive health outcomes amongst countries of the global north. On unpacking these reports scholars3 have shown that (1) while these healthcare expenses are indeed high, most of the funds go to hospitals, physicians, clinics, and other biomedical investments; (2) health in healthcare is almost always underscored by a clinical or biomedical worldview at the expense of the political, economic and social dimensions of health; and (3) by not investing in social services (housing, water, economic security, education, transportation, and avenues to challenge discrimination or segregation) to interrupt structural violence, health outcomes continue to be a troubling representation of toxic inequities and chronic suffering (see Figure 1).
Structural violence also attempts to underscore how power and its multiple policies/practices of social injustice can afflict individual and community well-being well before needing health care in a clinical setting. "Health begins where we live, learn, work and play,"4 and, health should not be continued to be compromised by the abuse of power and social injustices where we live, learn, work and play, or due to lack of access to clinical care. 
Detroit: Restructuring a Shrinking City
The city of Detroit is an iconic example of how the predispositions of the US economic and public health systems and welfare capitalism can fail individuals, communities and cities. The city showcases how the whim of capital and governments generates economic instability, economic revitalization, persistent racialized and class injustice, physical and psychological distress on community health, and hardens and reorganizes old and new inequities. 
Detroit residents are accustomed to some of the highest water and sewerage rates in the nation, and many live in "housing stock" considered to be of poorer quality, undervalued, and over-taxed. While not uniformly poor, Detroit's downtown, midtown and Corktown suburbs have experienced significant economic revitalization and investment zones,5 thanks to the concentration of political and economic power in those neighborhoods. Other parts of the city have a 40% poverty rate, 2.3 times higher than the state of Michigan and over 2.5 times higher than the US poverty rate. Regionally, Detroit's homeownership is at 50.7% (with the median home value at $45, 000) compared to 71.5% in Michigan and 64.4% in the US.6
Multiple accounts have described and identified Detroit's loss of its tax revenue/base, people, communities, social services, opportunities and work that have been driven by factors including: disinvestments from its monolithic auto-industry; neoliberal government strategies; policies of racial injustice, including punitive policies of mass incarceration;7 white and middle-class flight to the suburbs; and, redlining. Simultaneously, individuals from low-income communities of color, have been locked within a city that does continue to tax residents at higher rates but not guarantee quality and uniform neighborhood development, services, and infrastructure (water, housing, work possibilities, safety from state and non-state violence, education, and transportation). 
Detroiters who stayed in the city were rocked by the most recent incarnation of the economic downturn of the housing crisis and the "Great Recession" in the 21st century.8 In December 2013, Detroit officially filed for federal bankruptcy protection9 and after 17 months, in December 2014, the city formally exited from the largest municipal bankruptcy. 
The declining wealth and health of ordinary Detroiters has most recently been felt by their suffering in relation to safe, affordable, and available water—material, that many residents have reminded, is of essence to bodies of individuals, communities and cities.
2. Paul E Farmer, Bruce Nizeye, Sara Stulac, and Salmaan Keshavjee: Structural Violence and Clinical Medicine, PLoS Med., Oct. 3(10), 2006.
3. Elizabeth H. Bradley and Lauren A. Taylor: The American Health Care Paradox: Why Spending More is Getting Us Less, Public Affairs, New York, 2015.
4. A New Way to Talk about the Social Determinants of Health, Robert Wood Johnson Foundation, Carger, E and Westen, D, Jan. 1, 2010.
5. Anthropology For The City: Krysta Ryzewski and Andrew Newman, March 23, 2016; and Shea Howell: "Separate and Unequal," We the people of Detroit, August 14, 2016.
6. The City of Detroit Blue Ribbon Panel on Affordability, Final Report," Prepared by Galardi Rothstein Group, Pg. 11, Feb. 3, 2016; Karen Bouffard, The Detroit News, Sept.17, 2015 and Mapping The Water Crisis: The Dismantling of African American Neighborhoods in Detroit, We the People of Detroit, Vol. 1, 2016.
7. Heather Thompson: Unmaking the Motor City in the Age of Mass Incarceration," Journal of Law and Society, December 2014.
8. Thomas J. Sugrue: The Origins of the Urban Crisis: Race and Inequality in Postwar Detroit, Princeton University Press, 2014.
9. In March 2013 Michigan Governor Rick Snyder appointed Emergency Manager Kevyn Orr to take control of city finances and operations. Orr subsequently authorized Detroit's bankruptcy filing on July 18, 2013 and negotiated with major creditors to formally clear the city from bankruptcy in December 2014; Robert Reich: The Bankruptcy of Detroit and the Division of America," robertreich.org, Sept. 5, 2014.