THIS EVENT HAS BEEN POSTPONED. WE WILL UPDATE THIS PAGE WITH THE NEW DATE SOON.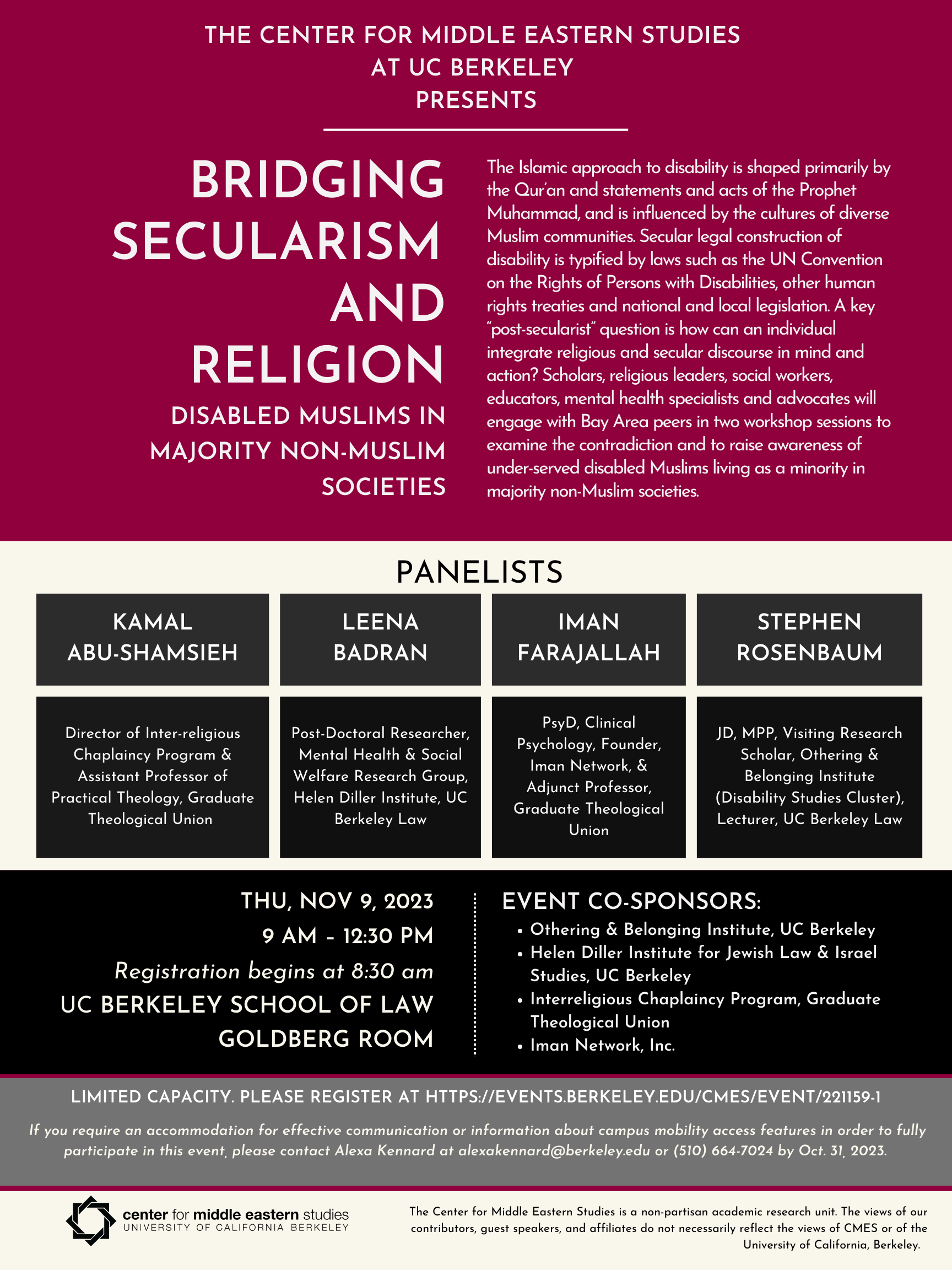 Register for this event
The Islamic approach to disability is shaped primarily by the Qur'an and statements and acts of the Prophet Muhammad, and is influenced by the cultures of diverse Muslim communities. Secular legal construction of disability is typified by laws such as the UN Convention on the Rights of Persons with Disabilities, other human rights treaties and national and local legislation. A key "post-secularist" question is how can an individual integrate religious and secular discourse in mind and action? Scholars, religious leaders, social workers, educators, mental health specialists and advocates will engage with Bay Area peers in two workshop sessions to examine the contradiction and to raise awareness of under-served disabled Muslims living as a minority in majority non-Muslim societies.
Speaker: Kamal Abu-Shamsieh
Speaker: Leena Badran
Speaker: Iman Farajallah
Speaker: Stephen Rosenbaum
Sponsor(s): Center for Middle Eastern Studies, Othering & Belonging Institute, Helen Diller Institute for Jewish Law and Israel Studies, Interreligious Chaplaincy Program at Graduate Theological Union, Iman Network, Inc.
Stephen Rosenbaum, steprose@berkeley.edu
Alexa Kennard, alexakennard@berkeley.edu, (510) 644-7024