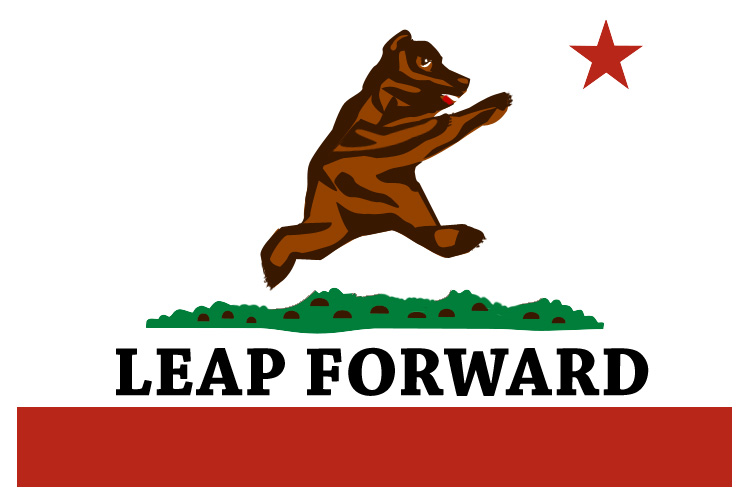 California is remarkably prosperous. Yet our prosperity is fleeting because it is not shared with those who make it possible.  Those who have been held back the longest will now lead all of us into a new era of enduring and shared prosperity. 
We have a new "connected economy" where we rely on each other more than ever across global value chains and regional economies.  Yet many of our economic policies are from an older industrial era of downtowns, suburbs and nation-states that has passed into the night.   
The Leap Forward Project is dedicated to exploring new ideas and to tinkering with old ideas.  What are the strengths of the structure of our connected economy?  How are groups and regions being held back?  And how can they finally move forward? To do this, we are:
Hosting a "Thinking Ahead" series of presentations and discussions where innovative thinkers on the economy can discuss their ideas with a diverse set of community leaders and advocates.

Organizing "Structured Dialogues" where community leaders and advocates can grapple with new economic thinking and innovative policy ideas.  

Convening an "Economic Structures Research Group" dedicated to facilitating economic research and policy development to enable everyone to reach a basic income.

Authoring think big essays highlighting new ways of analyzing and talking about our "connected" economy.  
Email: leapforwardproject@gmail.com
Phone: 408.835.2713