Part 4: Conservation and Climate 
At-A-Glance: Conservation and Climate 
Conservation Programs 
Climate Change
Biofuel Production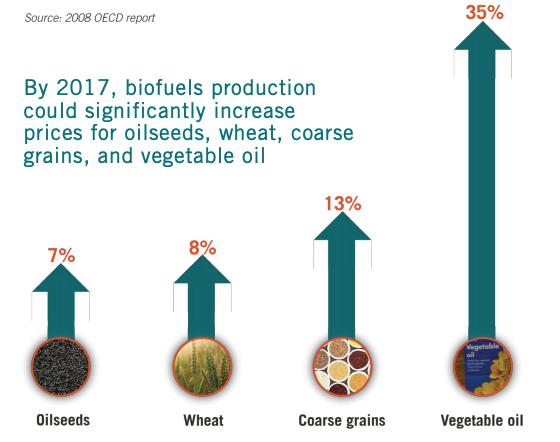 PART III OUTLINED HOW LENDING, commodity, and rural development programs have historically undergirded white farmland ownership at the expense of people of color farmland ownership, and how long term changes in the structure of US farmland—the consolidation and specialization of agricultural production, in particular—have exacerbated such trends. Part IV continues this line of argumentation regarding the structure of US farmland and examines how programs geared toward supporting supposedly environmentally sustainable management practices also shape the socio-economic well-being of and farming and rural communities of color relative to white farming and rural communities. First, this part does so by providing a snapshot of the racialized distribution of costs and benefits regarding programs under the conservation title of the Farm Bill (see At-A-Glance above). It then outlines the significance of the historical continuity between environmentally-oriented programs and commodity support programs. Finally, it outlines the significance of four federal rural and agricultural support programs in particular—the Conservation Reserve Program (CRP), Environmental Quality Incentives Program (EQIP), organic agriculture programs, and outreach and assistance programs—as well as recent corporate-backed trends in increased biofuel production. 
Part IV argues that, because of their inseparability from commodity crop production, and the consolidation and specialization of agricultural production, and despite the countless environmental benefits they produce, Farm Bill programs under the conservation title also undergird white farmland ownership at the expense of farmland ownership by people of color. Ultimately, they do so by funneling benefits primarily to white large-scale landowners on high quality land and keeping even low quality white-owned farmland profitable—an inadvertent result of the history of farmland ownership in the United States that cannot be seen as separate from the history of racial discrimination. This part argues, furthermore, that this is the case not only with commodity crop and acreage-based conservation programs (i.e., the Conservation Reserve Program), but that management practice-based conservation programs (i.e., EQIP and EQIP Organic) have similar effects. Furthermore, a fourth program, the Outreach and Assistance for Socially Disadvantaged Farmers and Ranchers and Veteran Farmers and Ranchers Program, contributes to the social and economic inequities that characterize commodity and conservation programs alike, yet holds great potential as a strategic rallying point against structural racialization. Finally, Part IV then addresses the relationship between structural racialization, industrial agriculture, environmental degradation, and climate change, and argues that farmers of color and communities of color bear the brunt of such environmental change.
HISTORICAL BACKGROUND
Conservation programs within the Farm Bill not only emerged from and remain tied to commodity crop production, but also maintained white communities as the primary benefactors of such modes of production in terms of both wealth accumulation and land ownership. The Farm Bill began by joining the re-establishment and maintenance of farm income at fair levels with the promotion of soil conservation and profitable use of agricultural resources.215 The first Farm Bill, the 1933 Agricultural Adjustment Act, for example, aimed to restore the purchasing power of agricultural commodities by encouraging voluntary acreage reduction of such crops through agreements with producers as well as the use of direct payments for participation in acreage control programs.216 Five years later, the 1938 Farm Bill was significant for a number of reasons: it secured these acreage restrictions; included new provisions where the federal government—and not corporations—would pay farmers who planted "soil-conserving" crops instead of "soil-depleting" crops (e.g., corn and wheat); and it established a series of credit programs that provided farm storage facility loans, purchases, and income support payments.217
By the mid-20th century, conservation programs were not only tied to, but also upheld, commodity crop production. Years of acreage reductions offset by increased farm productivity after World War II led to the 1956 Farm Bill's Soil Bank program, a key conservation measure that set aside 4.9 million acres of select commodity crops.xliv The land that the Soil Bank program was applied to, however, was already low-productivity land.218 In this light, with white landowners holding the vast majority of grain and oilseed farmland, the Farm Bill's premier conservation program upheld white land ownership by keeping even the least productive grain and oilseed farmland profitable. Later programs, such as the Feed Grains Act of 1961, continued such trends, with farmers often diverting the least productive acres and realizing higher yields on those planted acres.219xlv By the 1970s and 1980s, acreage reduction programs were all but abandoned as farmers began planting "fencerow to fencerow" to meet growing domestic demand for grain, precipitating massive environmental degradation and low prices that bolstered corporate profit.xlvi These changes ultimately prompted a new approach to conservation over the next two decades: starting with the introduction of the conservation title and programs in the 1985 Farm Bill; the addition of the Wetland Reserve Program and the Agricultural Water Quality Program in the 1990 Farm Bill; and the eventual separation of commodity programs from conservation programs in 1996 Farm Bill.xlvii These programs, as outlined below, however, maintain the structural benefits historically afforded to whites while keeping people of color at a structural disadvantage.
FEDERAL CONSERVATION, ORGANIC AGRICULTURE, AND OUTREACH PROGRAMS
Land Retirement: The Conservation Reserve Program (CRP)
One major Farm Bill conservation program that has undergirded white farmland ownership at the expense of farmland ownership by people of color is the Conservation Reserve Program (CRP). The CRP is the largest federal, private-land retirement program in the United States, with 27.5 million acres covered at a cost of $20 billion over the next 10 years. It provides financial compensation for landowners to voluntarily remove land from agricultural production for 10 to 15 years in order to improve soil and water quality and create wildlife habitat.220 Acres enrolled in CRP have indeed shown a number of environmental gains, including reduced soil erosion, water quality improvements, and wildlife population improvement. However, a number of factors shape the purpose the CRP serves and for whom: first, enrollment is considered to be undesirable by some land owners, primarily because of the cost of compliance and the potential loss of farm income due to the prevention of the use of such land for agricultural production.221 Thus, as with the 1956 Soil Bank Program from which the CRP grew, it is the least productive land and lowest income households that are often enrolled and kept profitable.222xlviii Second, studies have shown that conservation compliance does not present a strong economic deterrent for landowners who want to crop former CRP acreage after the CRP term is over, thus highlighting the potentially temporary nature of such economic relief.223xlixThird, and perhaps most importantly, only lands planted with commodity crops, especially, corn and wheat are eligible for CRP and not fruits or vegetables, or lands used for livestock.
farmers of color have been relegated to smaller, non-commodity crop farmland, the Conservation Reserve Program potentially undergirds white farmland ownership, both during times of economic hardship and on marginal land. A 2005 Texas A&M University survey study, for example, found that white landowners were more likely to have land qualified for reserve programs—as well as programs such as the Stewardship Incentives Program (SIP) and the Forestry Incentives Program (FIP). Such landowners not only received more favorable program outreach and assistance, as will be addressed below, they also had more incentives to participate due to the economies of scale and tax savings.224 Toward this end, the study found that white landowners, on average, were enrolled in the CRP longer and signed up more acres (an average of 119 months and 69 acres) than landowners of color (92 months and 69 acres).225
Environmental Sustainability: The Environmental Quality Incentives Program (EQIP)
Another Farm Bill conservation program that secures white farmland ownership more so than farmland ownership by people of color is the Environmental Quality Incentives Program (EQIP). EQIP underwrites part of the cost when farmers and ranchers implement environmentally sound practices tied not only to wildlife habitat but also to nutrient runoff, pest control, water irrigation, and livestock grazing.226 Eligible land includes cropland, rangeland, pasture, non-industrial private forest land, and other farm or ranch lands, with 60% of total EQIP funding set aside for livestock operations at the national level.227l EQIP holds greater potential to support farmers of color than the Conservation Reserve Program because it is based not on commodity crops and acreage, and does not seek to retire land from production. Rather, it is based on management practices, including those tied to livestock operations.
EQIP seemingly holds greater potential for farmers of color than the CRP, primarily because farmers of color have more of the marginal and degraded lands that qualify for these programs, and hold a large share of livestock operations, statistics on participation by race/ethnicity are not attainable.228li Studies have thus had to rely on geographic indicators in order to measure how farmers of color fare with regard to conservation supports.229 A 2006 USDA Economic Research Service (ERS) study found that farms on reservations were less likely to be enrolled in EQIP than non-reservation farms, and that while reservations accounted for about 9.3% of farms and 7.7% of operated farmland, they only accounted for 4.2% of EQIP contracts and 6.2% of EQIP funding.230 Moreover, the USDA ERS study found that reservation farms that are enrolled in CRP and EQIP, though relatively less than non-reservation farms, tend to enroll more of their land, marking the potential benefit of conservation programs for farmers of color who can access such programs.321
Toward this end, studies have marked significant factors that have limited farmer of color participation in EQIP. The first major barrier identified is limited technical assistance and the lack of awareness of such incentive programs on behalf of farmers of color due to inadequate outreach. Specifically, more landowners of color than white landowners were dissatisfied with the information and service received, a topic discussed further below.232 Second, a critical barrier to participation has historically been the inability of farmers of color to afford the cost-share of such programs, although some gains have been made as of the 2008 Farm Bill. Farmers of color became eligible for EQIP cost-share rates that were at least 25% higher than would otherwise be applicable, covering up to 90% of the cost of implementation.233 Third, the program initially allocated 5% of funding to small farms and socio-economically disadvantaged producers. However, because the 2014 Farm Bill subsequently broadened eligibility for these funds in particular to include larger farms as well veterans, competition for program benefits has greatly increased.234 Finally, whereas EQIP provides financial incentives through voluntary conservation implementation, the 2014 Farm Bill requires conservation compliance on highly erodible land in order for such land to be eligible for crop insurance, thus placing an additional, and albeit environmentally crucial, financial hurdle for farmers of color who disproportionately own and work such land.235
Organic Agriculture: The EQIP "Organic Initiative"
Under the 2014 Farm Bill, the USDA's largest organic agriculture programs—among them, the National Organic Certification Cost-Share Program, the Organic Agriculture Research and Extension Initiative, the Organic Production and Market Data Initiatives, and the National Organic Program, all their funding was increased.lii Research on the relationship between structural racism and organic agriculture programs under the Farm Bill, however, remains limited. However, some organic agriculture programs do exhibit similar restrictions as those that characterize other commodity support and conservation programs. The EQIP Organic Initiative, which provides assistance to organic and transitioning-to-organic farmers and ranchers, and is among the USDA's smaller organic agriculture programs for example, maintains a few critical barriers that have limited access to and benefit of such programs by farmers of color. Specifically, although the 2008 Farm Bill included new language to address the unique conservation needs of socio-economically disadvantaged producers, the EQIP Organic Initiative established a separate payment limitation on organic transition assistance and created a number of burdensome bureaucratic requirements for transitioning-to-organic producers thus hindering enrollment.236 While such trends are troublesome, substantive research needs to be carried out to better understand the relationship that farmers of color hold to organic agriculture programs in particular.
Ultimately, regardless of whether such incentive programs reach their intended recipients, organic agriculture itself does not operate outside of what Julie Guthman calls "the punishing logic of conventional agricultural production." That is, she argues, payments to land (i.e., rent, property taxes, etc.) for organic growers effectively reinforce preexisting patterns of agricultural production and ensure that they must compete as nominally capitalist enterprises in order to survive.237liii For this reason, organic growers not only tend to replicate many aspects of conventional production, but they are also similarly vulnerable to processes of structural racialization. This is especially true with regard to problematic use of labor contractors, few improved labor practices, and similar wages for farm labor.238 As of 2013, for example, 1.5% of the largest organic farms account for 25% of all organic sales. Furthermore, 10% of all organic farms account for 75% of total sales, while for agriculture as a whole only 6% account for 75% of total sales.239
Outreach and Assistance: The 2501 Program
A fourth program, the Outreach and Assistance for Socially Disadvantaged Farmers and Ranchers and Veteran Farmers and Ranchers Program, is vulnerable to reproducing the same inequities that characterize commodity and conservation programs alike, particularly in terms of program access and benefits accrued. Also known as the 2501 Program, the Outreach and Assistance for Socially Disadvantaged Farmers and Ranchers and Veteran Farmers and Ranchers Program is authorized under the miscellaneous title and distributes support to entities that work with farmers of color and other socio-economically disadvantaged producers. However, a number of troubling trends limit the potential gains of outreach and technical assistance for such producers. Among the most significant is the decreased budget for the 2501 program. According to a 2007 Oxfam report, the 2501 program has received significantly less money than Congress has authorized: between 1994 and 2007, for example, the 2501 Program has received about $69 million—only 27% of the authorized amount of $255 million.240 The target of 2014 Farm Bill cuts, furthermore, funding for the 2501 program has dropped from $75 million to $50 million since 2008.241
Furthermore, although the 2501 program originally aimed to support socio-economically disadvantaged farmers and ranchers—particularly Black, Native American, Asian American, and Latino/a farmers and ranchers—there are several barriers to fully supporting such groups. Just as with EQIP, for example, the most recent Farm Bill expands the program to also serve returning military veterans entering farming, yet does so without increased funding, thus limiting outreach and technical assistance for farmers of color, and pitting such groups against one another.242 The expansion of the 2501 program, therefore, compounds the impact of the funding cuts outlined above and further undermines the potential of the program itself for farmers of color.243
Finally, when farmers of color are told they are not eligible for a particular program, they are left off the Farm Service Agency list of people to receive newsletters and other information about USDA benefits. Since most other USDA agencies use this list for outreach, failure to include farmers of color also leaves them ill-informed about deadlines for the purchase of crop insurance and disaster protection, or about the availability of conservation benefits.244 Efforts such as the Minority Farm Register, however, reflect some positive steps toward such structural issues, yet the Minority Farm Register itself is voluntary and farmers of color may not be aware of it.245
CORPORATE INFLUENCE AND CONSERVATION
Biofuel Production: Socio-Economic and Environmental Impacts
According to a 2007 ETC Group report, corporations and governments across the world are waging an intense campaign to present biofuels as an environmentally friendly alternative to fossil fuel use that could help combat climate change.246 All corporations that were producing transgenic crops at the time of the report—Syngenta, Monsanto, DuPont, Dow, Bayer, BASF— had investments in crops designed especially for the production of biofuels (i.e., ethanol and biodiesel) and have agreements with such transnational corporations as Cargill, Archer Daniel Midland, Bunge, which control the global grains trade. However, according to the ETC Group, the impulse behind biofuel production is not to abandon fossil fuels, nor to change the growth and consumption patterns that contribute to climate change. Rather, it is to create new sources of business by promoting and subsidizing the industrial production of crops that would supposedly serve these goals.247 Research has since shown that the environmental impact of industrial cultivation of biofuels largely negates its potential conservation benefits.248
Furthermore, biofuel production disproportionately affects farmers of color, and communities of color more broadly, particularly with respect to its impact on production, food prices, and corporate consolidation. Specifically, as outlined in Part II, by 2017, biofuels production could increase prices for wheat, coarse grains, oilseeds and vegetable oil by 8%, 13%, 7%, and 35%, respectively.249 Furthermore, biofuel economies reflect similar trends in consolidation of ownership as non-biofuel agricultural production that have undermined the socio-economic well-being of communities of color.250 In terms of biofuel refining, although farmers once owned most ethanol plants, as of 2014, there are only 12 companies that account for almost 53% of ethanol production capacity.251 Moreover, in terms of production, biofuel crops largely mirror concentration of non-biofuel production; as of 2014, 40% of the nation's corn was harvested for fuel.252 Finally, according to the International Panel on Climate Change (IPCC), mitigation efforts focused on land acquisition for biofuel production show negative impacts on the lives of poor people in many low- and medium-income countries, including dispossession of farmland and forests, particularly for indigenous peoples, women, and smallholders farmers.253
According to a 2008 World Bank report, the increases in biofuels production in the United States and other major biofuel producing countries have been driven by subsidies and mandates, which span food and agriculture policy as well as energy legislation.254 The 2002 US Farm Bill became the first Farm Bill to explicitly include an energy title, which has since helped develop the biofuel industry through research, grants, and loans.255 As of 2008, the United States has a tax credit available to blenders of ethanol of $0.51 per gallon and an import tariff of $0.54 per gallon, as well as a biodiesel blenders tax credit of $1 per gallon.256 Furthermore, separate energy bills in 2005 and 2007 created expanded mandates for biofuel use. For example, in the 2005 Energy Policy Act, the federal government mandated 7.5 billion gallons of renewable fuels by 2012, the first renewable fuel volume mandate in the United States. 
In the Energy Independence and Security Act of 2007, the mandate was raised to 15 billion gallons of ethanol from conventional sources (corn) by 2022 and 1.0 billion gallons of biodiesel by 2012—thus doubling ethanol production and tripling biodiesel production.257 Significantly, these mandates work by requiring fuel retailers to blend gasoline (90%) and ethanol (10%), or requiring retailers to pay into a convoluted subsidy system. Thus, despite the issues outlined above, as well as the higher price of ethanol ($2.43 per gallon of ethanol vs. $1.73 per gallon of gasoline, wholesale) and its lower mileage (roughly two-thirds that of gasoline), the federal government continues to force motorists to purchase it. Ultimately, consumers not only get hit at the grocery store, where biofuels continue to drive up food prices, but also at the pump, where they pay an extra $10 billion per year, more than a quarter of the $38 billion raised by the federal gasoline tax.258
Agriculture and Climate Change: Causes and Consequences
Conventional agricultural production practices, which are encouraged by major food and agriculture policy, including the US Farm Bill, are major contributors to global climate change. According to the Intergovernmental Panel on Climate Change and US Environmental Protection Agency, the agricultural sector is the largest contributor to global anthropogenic non-CO2 GHGs, accounting for 56% of emissions in 2005.259 In 2013, furthermore, the US Environmental Protection Agency (EPA) reported that greenhouse gas emissions from agriculture accounted for approximately 9% of total US greenhouse gas emissions—an increase of approximately 17% since 1990.260 Industrial or conventional agricultural practices in particular—characterized by use of high-yielding plant and animal varieties, large-scale monocrops, high stocking densities and confined animal feeding operations (CAFO), decreased or absent periods for land to lay fallow, high levels of synthetic fertilizers and pesticides, high degrees of mechanization—have the largest impacts on climate change.261 Furthermore, these practices are themselves made possible through the corresponding use of fossil fuels to power the production of agro-chemicals, agricultural machinery, and increased levels of irrigation.262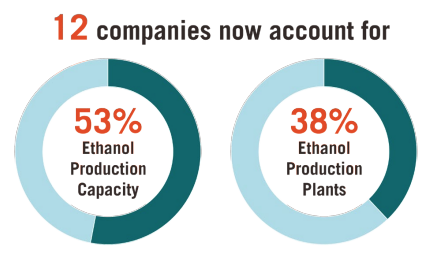 Climate change is disproportionately affecting low-income communities and communities of color in the United States. These communities already breathe dirtier air than other Americans, a problem that climate change will likely only worsen. In Birmingham, Alabama, for example, low-income people and people of color account for 34% of the population yet 65% of the health risk.263 Additionally, low-income communities and communities of color suffer more during extreme weather events, as they are more likely to live in urban centers with less tree cover to reduce heat and more concrete and pavement to trap it. A 2013 University of California, Berkeley study, for example, found that across the United States, Blacks were 52% more likely, Asian Americans 32% more likely, and Latinos/as 21% more likely to live in conditions with increased heat related risk as compared to whites.264 Furthermore, low-income people and people of color are also less likely to have air conditioning. In the Los Angeles-Long Beach Metropolitan Area, for example, approximately twice as many Blacks do not have access to air conditioning compared to the general population.265 The cumulative impact of such circumstances is that Blacks in Los Angeles are twice as likely to die from a heat wave as other residents. Significantly, Blacks and other communities of color are also less likely to own cars to escape extreme weather events: nationally, 19% of Blacks reside in households without a single car, compared to 13.7% of Latinos/as and 4.6% of whites.266
Furthermore, climate change will lead to higher prices for energy, food and water, exacerbating the fact that low-income communities and communities of color already spend a greater portion of their income on basic necessities. Households in the lowest income bracket use more than twice the proportion of their total expenditures on electricity, and twice the proportion of their total expenditures on food, than do those households in the highest income bracket.267 Finally, due to climate change, low-income communities and communities of color will have fewer or shifting job opportunities. Low-income people of color hold the majority of jobs in sectors that will be significantly affected by climate change, such as agriculture and tourism. In California, as of 2014, for example, there were 739,000 agriculture laborers, 49.2% of whom were Latinos/ as.268268 Workers in these industries, particularly agricultural laborers, would be the first to lose their jobs in the event of an economic downturn due to climatic troubles.269 Additionally, people of color already own the most marginal farmland and benefit the least from support programs, thus leaving certain producers themselves at greater risk due to climate change.
Corporations, furthermore, stand to benefit by way of the impacts of climate change and a Farm Bill that serves corporate interests. In the 2014 Farm Bill, the crop insurance program expanded to cover specialty crops and account for the higher value of organics. Due to extreme weather, however, the program's costs have grown even without changes to the Farm Bill. After the 2012 drought, for example, the Federal Crop Insurance Program paid out $17.3 billion in losses, the highest ever, breaking the earlier record set in 2011, yet taxpayers covered nearly 75% of the payouts, minimizing any cost to crop insurance corporations.270liv The public thus subsidizes not only the destructive type of agriculture but also the insurance payouts themselves caused in part by such destructive methods—a resilient arrangement that leaves corporations benefitting the most.