Background 
I don't believe those who have built the structural apparatus of mass incarceration get to oversee its dismantlement…I think we should be in deep relationship with formerly incarcerated people, we should be following their leadership and listening to their wisdom and ideas, we need their perspectives and voices and leadership…They are able to, with precision, articulate the barriers that are there and it becomes a lifelong quest for them because they are fighting for their lives.
- MICHAEL MCBRIDE, PICO
RICHMOND, CALIFORNIA IS A SMALL CITY north of Berkeley that once had the dubious distinction of being the most dangerous city in the country. Located in Contra Costa County, which is characterized by deep racial/ethnic health and social disparities, Richmond has approximately 100,000 residents, over 3,000 of whom are on active probation or parole. Estimates suggest that of the roughly one million residents in Contra Costa County, a third of those on parole or probation, reside in Richmond, which had an official unemployment rate of over 17 percent when Safe Return was launched in 2010. Even today, 39 percent of Richmond residents are living in poverty.4 While the unemployment rate has fallen to under seven percent, a survey by Safe Return found that among formerly incarcerated people, the unemployment rate is 78 percent. Whether despite or because of its high rates of poverty and violent crime, Richmond also has a reputation as a city that is willing to experiment and try new things. In particular, the city has shown a willingness to counter conventional wisdom in the realm of criminal justice, through practices such as split sentencing, or its adoption of the CeaseFire program (see sidebar).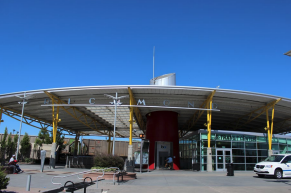 In 2009, Contra Costa County created the Contra Costa County Reentry Collaborative, a multiagency collaboration that formulated what realignment would look like and what the funding goals and priorities should be for people moving from state facilities into local jails and probation programs. Two Richmond community members, who were active in outreach and advocacy in Richmond, began attending meetings. Noticing that the very people who would be most impacted by these decisions were absent from the discussion, the two began talking about how they could bring formerly incarcerated people into the conversation. This led to the formation of a small but ambitious program that would eventually be named the Safe Return Project.
Safe Return had the following three goals:
Build the capacity of formerly incarcerated people to engage in planning processes affecting their lives,
Develop a critical body of knowledge about access to and quality of services and employment needed by people re-entering the greater Richmond area and,
Support the leadership of formerly incarcerated individuals to elevate their voices and increase participation in community safety initiatives.
PROJECT CEASEFIRE
Ceasefire was brought to Richmond in 2011 in an effort to reduce gun violence. The program reaches out to individuals who are thought to be likely to commit violence with the message we want you to be "Alive & Free." Alive by agreeing to NOT engage (participate in or instigate) any acts of gun violence, and free from incarceration as a result of refusing to do so. Ceasefire relies on community volunteers to reach out to individuals identified as susceptible to committing acts of violence through its 'night walks.' For four years, a member of Safe Return participated in these night walks, reaching out to individuals with this message. However, while all the members of Safe Return agreed with the message, some were ambivalent about joining a project where they were partnering with police officers, parole and probation agents, and district attorneys. Most felt that the presence of any type of law enforcement was unnecessary. Some felt that this collaboration with law enforcement was potentially dangerous and could compromise the integrity of the Safe Return team.  
4. US Census 2009-2013 ACS